Intuitive and easy operation of the machine is one of the key requirements that we set for ourselves when creating programs for operator panels. It allows you to easily select the desired functions of the machine, service or reduce the failure time through clear communication with the user.
We create interfaces to industrial machines HMI (Human Machine Interface) as well as systems supervising the course of the technological process - SCCADA.
Our employees participated in the creation of HMI visualizations for clients from various industries and countries using panels of producers: Siemens, AllenBradley, Beckhoff, B&R and others.
Projects in the field of creating HMI visualizations: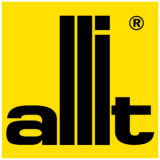 Allit Kunststofftechnik Water filter assembly machine
Automatic water filter folding machine
Creation of software for PLC & HMI
PLC & HMI software validation
Commissioning at the end customer
BorgWarner Transmission EOL Test line
Automatic gearbox testing line
PLC & HMI software validation
Commissioning at the end customer
TIA Portal, WinCC, SIMOTION SCOUT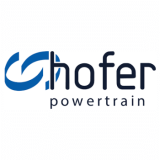 Hofer Transmission EOL Test line
Automatic gearbox testing line
PLC & HMI software validation
Commissioning at the end customer
TIA Portal, WinCC, SIMOTION SCOUT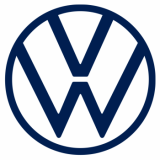 VW Transmission EOL Test line
Germany Langenhagen / China, Dalian
Automatic gearbox testing line
Creation of software for PLC & HMI
PLC & HMI software validation
Commissioning at the customer and end customer
TIA Portal, WinCC, SIMOTION SCOUT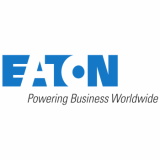 Compressor automatic assembly line
Automatic assembly line for compressors
Creation of software for PLC & HMI
PLC & HMI software validation
Commissioning at the end customer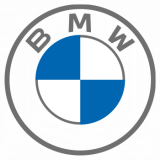 BMW Electric engine assembly lines
Automatic assembly lines for electric motors
Creation of software for PLC & HMI
PLC & HMI software validation
Commissioning at the end customer
TIA Portal, WinCC, SIMOTION SCOUT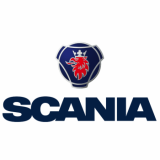 Scania Transport system for Transmission EOL Test line
Germany, Langenhagen / Brazil, São Paulo
Transport system for the gearbox testing line
Creation of software for PLC & HMI
PLC & HMI software validation
Commissioning at the customer and end customer
TIA Portal, WinCC, SIMOTION SCOUT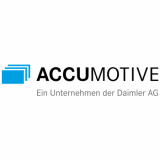 Accumotive battery assembly lines
Automatic battery assembly line for electric cars
Creation of software for PLC & HMI
PLC & HMI software validation
Commissioning at the end customer
TIA Portal, HMI PRO, SIMOTION SCOUT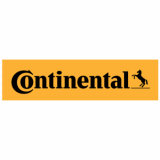 Continental Booster assembly line
Germany, Rheinbollen / China, Chongqing
Automatic brake servo assembly line
PLC & HMI software validation
Mitsubishi robot software validation
Commissioning at the customer and end customer
Step7 for Windows, IndraWorks Engineering, PNOZmulti Configurator, TwinCAT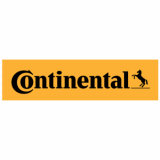 Continental Booster assembly line
Germany, Rheinbollen / Czech Republic, Jiczyn
Automatic brake servo assembly line
PLC & HMI software validation
Mitsubishi robot software validation
Commissioning at the customer and end customer
Step7 for Windows, IndraWorks Engineering, PNOZmulti Configurator, TwinCAT
ZF Steering Rod End assembly line
Germany, Rheinbollen / Slovakia Levice
Automatic tie rod end assembly lines
Creation of software for PLC & HMI
PLC & HMI software validation
Commissioning at the customer and end customer
Step7, WinCC, IndraWorks Engineering, PNOZmulti Configurator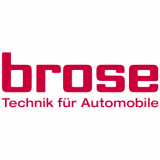 Brose - An assembly line for an air conditioning supply system
Germany, Rheinbollen / Würzburg
Automatic assembly line for the air conditioning system - Porsche & Audi
Implementation and validation of PLC & HMI software
Commissioning at the customer and end customer
Step7, WinCC, IndraWorks Engineering, UFM5 (Promess), Keyence AutoID, Cognex In-Sight Explorer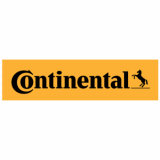 Continental MGU electric parking brake assembly line
Germany, Rheinbollen / China, Shanghai
Automatic assembly line for electric parking brake
PLC & HMI software validation
Mitsubishi robot software validation
Commissioning at the customer and end customer
Step7, WinCC, IndraWorks Engineering, RT ToolBox2, PNOZmulti Configurator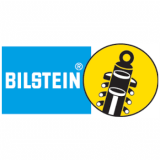 ThyssenKrupp Bilstein shock-absorber assembly line
Automatic assembly line for shock absorbers
Creation of software for PLC & HMI
PLC & HMI software validation
Commissioning at the customer's site
TIA Portal, WinCC, IndraWorks Engineering, DigiVision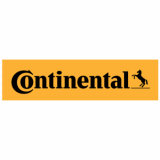 Continental ETC12 throttle-body assembly line
Germany, Rheinbollen / USA, Hebron
Automatic assembly line for dampers
Creation of software for PLC & HMI
PLC & HMI software validation
Commissioning at the customer's site
TIA Portal, WinCC, IndraWorks Engineering, UFM5 (Promess), Keyence AutoID, Cognex In-Sight Explorer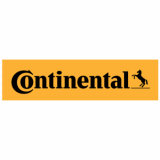 Continental MGU electric parking brake assembly line
Germany, Rheinbollen / USA, Asheville
Automatic assembly line for electric parking brake
PLC & HMI software validation
Mitsubishi robot software validation
Commissioning at the customer and end customer
Step7, WinCC, IndraWorks Engineering, RT ToolBox2, PNOZmulti Configurator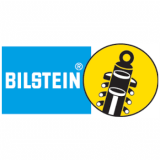 ThyssenKrupp Bilstein shock-absorber assembly line
Germany, Rheinbollen / USA, Hamilton
Automatic assembly line for shock absorbers
Creation of software for PLC & HMI
PLC & HMI software validation
Commissioning at the customer and end customer
TIA Portal, WinCC, IndraWorks Engineering, PNOZmulti Configurator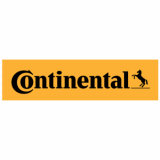 Continental MGU electric parking brake assembly line
Germany, Rheinbollen / Czech Republic, Jiczyn
Automatic assembly line for electric parking brake
PLC & HMI software validation
Mitsubishi robot software validation
Commissioning at the customer and end customer
Step7, WinCC, IndraWorks Engineering, RT ToolBox2, PNOZmulti Configurator
ZF Steering Rod End assembly line
Germany, Rheinbollen / Mexico, Toluca
Automatic tie rod end assembly line
Creation of software for PLC & HMI
PLC & HMI software validation
Commissioning at the customer and end customer
Step7, WinCC, IndraWorks Engineering, PNOZmulti Configurator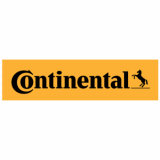 Continental Turbocharger 147kW assembly line
Germany, Rheinbollen / China, Shanghai
Automatic assembly line for turbochargers
Creation of software for PLC & HMI
PLC & HMI software validation
Commissioning at the customer and end customer
Step7, WinCC, IndraWorks Engineering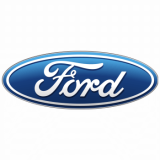 Ford Fox cylinder head assembly line
Automatic assembly line of heads
Creation of software for PLC & HMI
PLC & HMI software validation
Commissioning at the customer's site
Step7, WinCC, STARTER, FAST (Ford and Siemens Transline)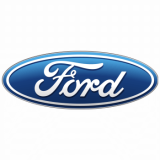 Ford Dragon engine assembly line
Germany, Bremen / India, Sanand
Automatic assembly line for engines
Creation of software for PLC & HMI
PLC & HMI software validation
Development of ABB IRC5 robots software
ABB IRC5 robot software validation
Commissioning at the customer and end customer
Step7, WinCC, STARTER, ABB RobotStudio 5, ABB Safemove, ABB DispenseWare, FAST (Ford and Siemens Transline), Cognex vision systems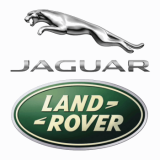 JLR Jaguar and Land Rover engine assembly lineJLR Jaguar and Land Rover engine assembly line
Poland, Gdańsk / Germany, Bremen
Automatic assembly line for engines
Creation of software for PLC & HMI
PLC & HMI software validation
Commissioning at the customer's site
GM 9F Automatic transmission assembly
Automatic assembly line for automatic transmissions
Creation of software for PLC & HMI
PLC & HMI software validation
Commissioning at the customer's site
Step7, WinCC, STARTER, SIFACS (Siemens Flexible Assembly Configuration System), HMI Lite, Cognex vision technology, Atlas Copco tightening technology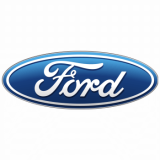 Ford Panther engine assembly line
Germany, Bremen / England, Dagenham
Automatic assembly line for engines
Creation of software for PLC & HMI
PLC & HMI software validation
Development of software for ABB IRC5 robots
ABB IRC5 robot software validation
Commissioning at the customer and end customer
Step7, WinCC, STARTER, ABB RobotStudio 5, ABB EPS, FAST (Ford and Siemens Transline)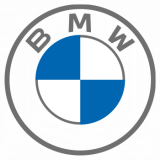 Semi-automatic engine assembly line
Creation of software for PLC & HMI
PLC & HMI software validation
Step7, TIA Portal -HMI, Cognex vision systems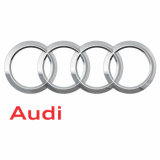 AUDI engine assembly line
Poland, Gdańsk / Germany, Bremen
Automatic assembly line for engines
Creation of software for PLC & HMI
PLC & HMI software validation
Commissioning at the customer's site
Step7, TIA Portal -HMI, STARTER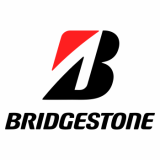 Bridgestone FI tires warehouse
Poland, Żabów / Poland, Stargard Szczeciński
Automatic transport and sorting system in the warehouse
Development of software for PLC & HMI
PLC & HMI software validation
Drawing electrical diagrams
Commissioning at the customer and end customer
RSLogix 5000, FactoryTalk View, EPLAN P8, Sick vision technology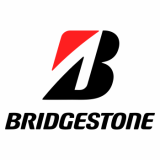 Bridgestone presses transportation line
Poland Żabów / Poland, Stargard Szczeciński
Automatic transport system from presses to FI
Development of software for PLC & HMI
PLC & HMI software validation
Drawing electrical diagrams
Commissioning at the customer and end customer
RSLogix 5000, FactoryTalk View, EPLAN P8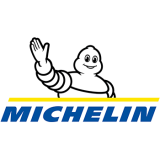 Poland, Gdańsk / Poland, Olsztyn
Creation of a new HMI for truck tire curing machines
Development of software for PLC & HMI
PLC & HMI software validation
Commissioning at the customer and end customer
SLC 500, FactoryTalk View ME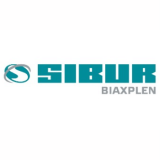 BIAXPLEN NK LCC slitter handling trolleys and conveyors
Poland, Żabów / Russia, Nowokulbyszewsk
Automatic transport system from slitters to the warehouse
Development of software for PLC & HMI
PLC & HMI software validation
Drawing electrical diagrams
Commissioning at the customer and end customer
TIA Portal, WinCC, EPLAN P8, SEW Movimot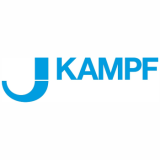 Kampf slitter handling trolleys
Poland, Żabów / Russia, Tomsk
Automatic transport system from slitters to the warehouse
Development of software for PLC & HMI
PLC & HMI software validation
Drawing electrical diagrams
Commissioning at the customer and end customer
TIA Portal, WinCC, EPLAN P8, SEW Movimot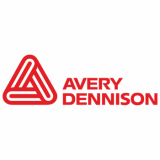 Avery Dennison slitter handling trolleys
Poland, Żabów / England, Nottingham
Automatic transport system from slitters to the warehouse
Development of software for PLC & HMI
PLC & HMI software validation
Drawing electrical diagrams
Commissioning at the customer and end customer
RSLogix 5000, FactoryTalk View, EPLAN P8